Airparty • Better Brand Remote Communities Weekly #5
💎 is for absolute goldmine for me
👀 You definitly should drop an eye on it
📈 is for growing trend
---
For Modern Community Facilitators
Engagement
👀Creative Elements w/ Rosie Sherry — pod.link Creative Elements bridges the gap between art and business by talking to high-profile creators about the nitty gritty of building their creative career. Through narrative interviews, Jay Clouse dives into the story behind how your favorite creators broke through. We discuss the specific elements of their personality, style, or approach that have helped them thrive: elements like focus, vulnerability, revision, and constraints. Learn how these creators made a living with their art and you'll feel more confident earning a living on your own terms too.
Solutions, Problems, And Gratitude | FeverBee — www.feverbee.com Sometimes problems need big, bold, solutions to fix. Other times they just need a little more gratitude. But you can't resolve any problem until you get to the true source of it.
Community Content
👀Don't be surprised if members don't seem to care about the community redesign you've been working on for months. | FeverBee — www.feverbee.com
Your Supermarket Layout Has Changed!
"Don't talk about [x] here" | FeverBee — www.feverbee.com To restrict what members of your community can talk about within the common interest is generally a really bad idea.
Post-Prod
Add Text To Your Video Online With One Click | Type Studio — typestudio.co Add text to your video online with Type Studio. Customize your video by adding text overlays, headlines, words, or descriptions to your video with one click.
Plateform
👀 Chats suck as a platform for community compared to forums (change my mind ☕ ) — www.indiehackers.com I don't understand how there's still a debate going on whether to use **threaded open forum structure** or stick to **chat apps like Slack & Discord** f...
Moderation
👀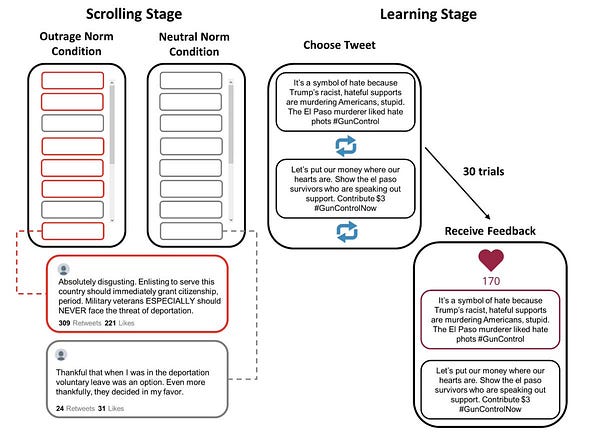 For Chief Community Officers & Execs
Back to basics
💎Community lessons from a legend - Community Feelings — daniellexo.substack.com
It celebrates Rosie Sherry, a community building legend. Rosie bootstrapped the Ministry of Testing and, until recently, ran the Indie Hackers community
Team collaboration
Everything Takes Longer | FeverBee — www.feverbee.com If you're managing a community, you're frequently going to be dragged into murky, unfamiliar, waters, which can easily delay your community ambitions.
🔓 30: A nice, big, warm hug between Marketing and Community — In Before The Lock Podcast — ib4tl.fm How Community and Marketing teams can partner together to attract new prospects, convert them into paying customers, and educate them about new product offerings to drive shared value.
5 Tips for Collaborating with Marketing to Drive Value with Engaging Communities Over the past two decades, community has become critical to successful organizations to attract new prospects, convert them into paying customers and educate them about new product offerings. Here's how you can collaborate with Marketing to drive value with engaging communities.
Strategy
👀 The Problem With "Just Launch It" | FeverBee — www.feverbee.com So if you're feeling pressured to 'just launch it', try launching a bunch of tiny tests instead.
How Entrepreneurs Can Make Their Online Community Feel like an Exclusive Party on Social Media | by Jerine Nicole | The Startup | Mar, 2021 | Medium — medium.com In January, I came across a new online community on Twitter called Ship 30 for 30. Their mission is to help new online writers build a writing habit in 30 days. There's only a couple of rules: Write…
Monetization
📈
Brand Community Stories
👀 6 things we've learnt while building a community-led company | by Elizabeth Dlha | Deepnote | Mar, 2021 | Medium — medium.com Community is the word of 2021, but this has been long in the making. Community-building has become a point of focus for many software companies, and is now spreading to new domains. The success of…
Community Galaxy News
Career
👀 Holding Communities for Community Professionals to a Higher Standard – Community Signal — www.communitysignal.com Your description for this link...
Industry
Microsoft Said to Discuss Discord Bid for Over $10 Billion - Bloomberg — www.bloomberg.com Microsoft Corp. is in talks to acquire Discord Inc., a video-game chat community, for more than $10 billion, according to people familiar with the matter.
Zoom Wants You to Zoom Even When Using Other Companies' Apps - WSJ — www.wsj.com The video-call platform plans to license its technology in an attempt to extend the company's pandemic-fueled boom.
Hopin buys two more companies as it triples down on video focus – TechCrunch — techcrunch.com Hopin, a unicorn best known for its online events-hosting service, announced this morning that it has acquired two more companies. The smaller concerns, Jamm and Streamable, were acquired in deals that Hopin declined to detail. However, in an email to TechCrunch, Hopin CEO Johnny Boufarhat said that both companies were "early-stage" concerns. We can infer […]
The NYT Cooking Community Facebook group is imploding — thetakeout.com
"Turns out community manager is an important job that isn't easy and can't be done with 5% of someone's time."
Is 'community-washing' the new greenwashing? | Sifted — sifted.eu Neil Barrie and Isaiah Wellington-Lynn argue that companies who market themselves as community-based need to follow through on their promise.
Clubhouse promises its accelerator participants either brand deals or $5K per month during the program – TechCrunch Amid growing competition from Twitter Spaces and other newcomers, popular social audio startup Clubhouse is making a move aimed at seeding its network with more high-quality content: It's launching an accelerator program. During its weekly town hall event on Sunday, the company detailed its plans for its inaugural accelerator called "Clubhouse Creator First," which will […]
Community Training
👀 Rosieland Adventure — a modern community building course — gumroad.com
Oh boy, oh boy! 😇Rosieland is going on an adventure! We're on a mission to help you create, grow, or re-energize your existing communities to make them the happiest and most valuable places on earth.
💎 The Business of Belonging | CMX — cmxhub.com Our mission at CMX is to help professional community builders thrive through The Business of Belonging
Job Application for CMX Community Apprenticeship at Bevy — boards.greenhouse.io Your description for this link...
Community Support Sessions - Spring 21 — lu.ma What magic can we do together that we can't do alone? Get support in your community building journey. This is a group for leaders in the community industry, community-focused founders, and...
Campfire Chat with Charles Vogl - Zoom — lu.ma "At campfires, we have time, proximity, freedom, and intimacy to connect meaningfully with others if we choose." - Charles Vogl Join us for a chat with one of my mentors and...
Airparty Community
Previously last weeks :
👋 We welcome Christelle, Edith, Solène & Pierre as new members !
Don't miss out—join the community of brand remote community builders to muscle your remote community skills, expand your career, support and connect with other experienced community professionals.
Here's a sneak peek of what's currently going on in the community :
Replays
Inside Bootkamps.com, a plateform to manage your cohort-based courses, with Lucien Tavano, founder of bootkamps.com
Events this week
March 24th, 1PM CET, AMA with Carmen Taubman, communitycoach.me Founder • Register Here
Give & Share Member Meetup • March 25th, 6:30PM CET • Apply to join
Thanks for subscribing. You can reply to this email or book a call with me anytime.
Better Brand Remote Communities is a weekly newsletter for modern brand community executives and professionals. I share a selection of the best 🆕 available resources to get together your people remotely.
Airparty Radio is our podcast about remote community building. We talk with english/french community makers, leaders and experts about remote tools and techniques to gather your people online.
Airparty On Twitch our live channel where we live test some pretty cool community tools
Airparty help companies and orgs design, create and facilitate stronger remote communities of customers, collaborators, partners, etc.