Jun 21, 2020 • 44M
Fireside Chat 🇫🇷 • La Curation de contenu
Listen builders and actors from the passion economy.
Chaque semaine, les membres du club se réunissent autour d'une conversation privée / Fireside Chat que nous ouvrons à tous en fin de semaine dans un podcast dédié.
En général, les community builders les plus expérimentés du club répondent à quelques questions des plus novices.
Cette semaine, le sujet de la conversation était la curation de contenu.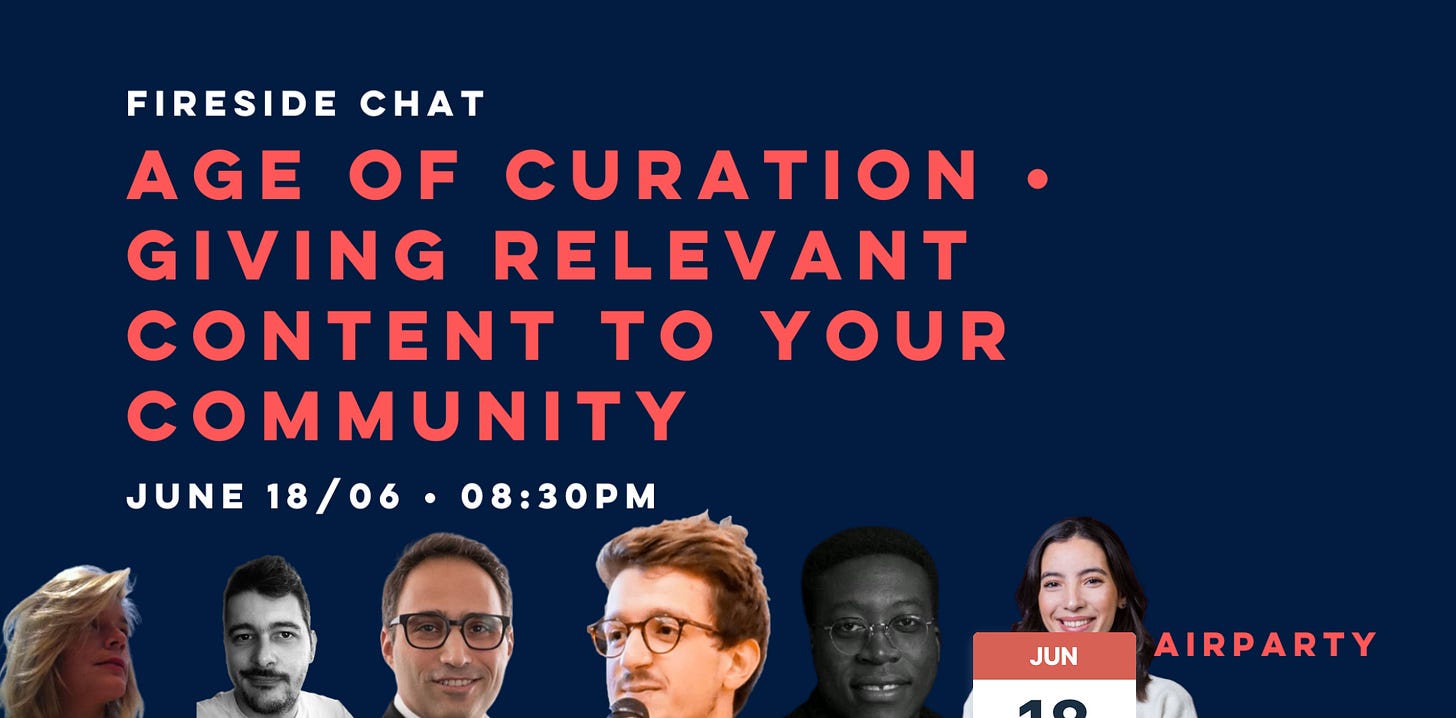 ---
Members "on the Hot Seat" :
Member Askers :
On a parlé entre autres de :
Art of digging : nos stratégies de veille en général, comment nous défrichons un sujet, comment nous qualifions l'info, etc

Nos méthodes de veille sur les réseaux sociaux, nos tips pour découvrir des pépites

Les group chat : un sujet ou pas pour la curation de contenu ? Nos expérimentations avec nos membres sur de la curation collaborative (Whatsapp, Telegram, etc)

Les outils de tracking de data/analytics

Les outils d'agrégation de contenu